---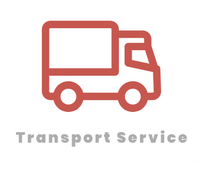 Please select the send and/or pick up dates (same date for 1 way transport), allowing the recommended duration between the 2 dates for the service type, up to a maximum of 7 days if bicycle service has no major issue.
A K CycleSports' Bicycle Transport
This service is provided for the convenience of bicycle owners to send and/or pick up their bicycle for any of the service provided by A K CycleSports.
The transport service schedule is daily 9-10pm except Sunday. You will be contacted for the pick-up and / or delivery arrangement.